Join Governor Stephanie in Vernon (Bacon City), TX Oct 20th – 21st As we kick off the New TexHoma Optimist District.
Register on line. Click Here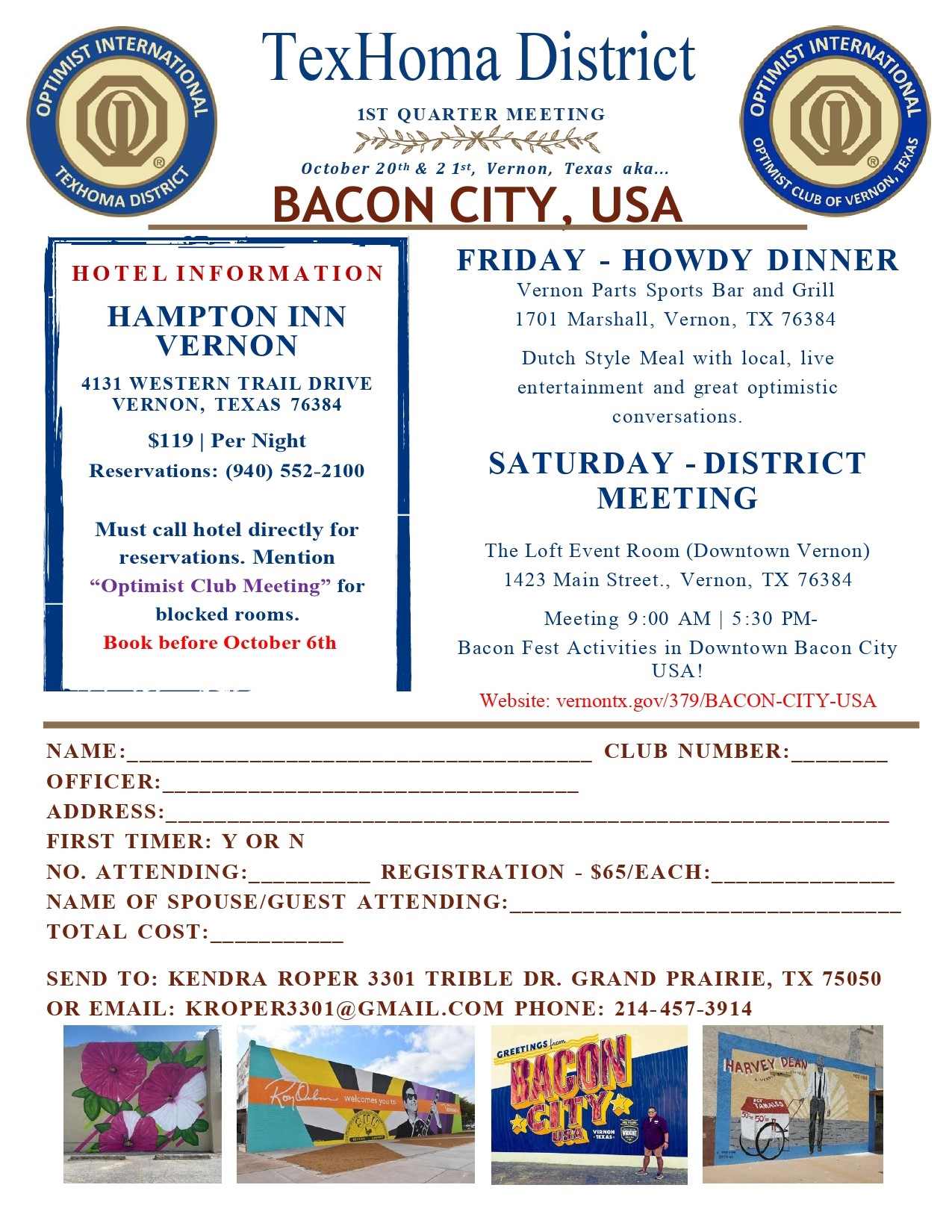 Sorry there are no current events or announcements.
Governor's Message

I have been a member of the Red River Optimist Club of Wichita Falls since 2014, but have been an Optimist since 2008.

I was born in Arizona to a military family and have travelled throughout the U.S. and Europe. I graduated from high school in Lawton, Oklahoma and joined the Army, serving as a CavScout and later served in the National Guard.

My wife and this year's "First Assistant", Cassie, has served as your NTX District Governor for two different terms and will be my right hand as we go through this year. I will work to do all I can to encourage and support all our clubs.

Let's Get Fired Up!!
John Ahearn
2022-2023
Read More»